HOURS
Friday: 1:00pm to 7:00pm
Saturday: 10:00am to 6:00pm
Sunday: 10:00am to 5:00pm
ADMISSIONS
One time daily admission gets you in all three days for one low price!
General Admission:
    • Adults: $11.00
    • Children 6-12: $6.00
    • Children Under 6: FREE
Special Admissions:
    • Friday – Seniors 60+: $6.00
    • Sunday – Kids' Day: $1.00 off admission for children ages 6-12
    • Military: Show your military ID and receive $1.00 off admission
Exhibition Hall
TCSS Exhibitors
Lunker Lake Fish Pond
SPECIAL ATTRACTIONS
• Main Attraction – TBA
• Daily Hunting & Fishing Seminars (see schedule)
• FREE Giveaways Each Day
• Fishing Boats & Tackle, Hunting Gear, Guides, Lodges and More
• Retail Stores with Special Show Prices
• NW Big Game Trophy Antler Display
• FREE PARKING!
JUST FOR KIDS
• Lunker Lake Fishing Pond
    Kids can fish for trout at this well-stocked fishpond.
    All profits benefit the Richland Rod & Gun Club.
• Air Rifle Range
    Kids can shoot targets for FREE!
    Hosted by Richland Rod & Gun Club.
• Safari Club International Young Sportsman's Journal
    A fun scavenger hunt for kids of all ages!
    Complete it and receive a prize!
• Balloon Shoot
    Kids can learn how to shoot a bow.
    Hosted by Colyak Bowhunters.
• Valley Marine Kids' Korner
    Fun activities for kids all weekend long.
    Sponsored by:
    

• Fly Tying Workshop
    Learn how to tie a fly, and take home your creation!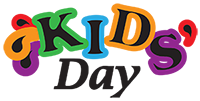 • Kids' Day – All Day Sunday
    • $1 Off Admission
    • Free Fishing
    • Free Kids Cooking Camp
    • Hourly Door Prizes
    • And More!
Special Thanks To Our Kids' Day Sponsors: