HOURS
Friday: 12:00pm to 7:00pm
Saturday: 10:00am to 6:00pm
Sunday: 10:00am to 5:00pm
ADMISSIONS
One time daily admission gets you in all three days for one low price!
General Admission:
• Adults: $9.00
• Children 6-12: $5.00
• Children Under 6: FREE
Special Admissions:
• Friday – Seniors 60+: $5.00
• Sunday – Kids' Day: $1.00 off admission for children ages 6-12
• Military: Show your military ID and receive $1.00 off admission
Inside the Town Toyota Center
Doors Open at the Town Toyota Center
Fishing at Lunker Lake
Lunker Lake
SPECIAL ATTRACTIONS
• Main Attraction – TBA
• NW Big Game Trophy Antler Display
Elaborate display of northwest big game animals
Bring in your trophy to be officially scored
• Daily Hunting & Fishing Seminars by the Experts (see schedule)
• Outdoor Cooking Camp (see schedule)
• Fly Tying Theater (see schedule)
Hosted by Wenatchee Valley Flyfishers
ALSO FEATURING
• FREE Giveaways Each Day to First 150 People
• Special Show Prices on Boats, Campers, Trailers, Tackle and More!
• Hourly Door Prizes (donated by show exhibitors)
• Retail Stores with Special Show Prices
• FREE PARKING!
JUST FOR KIDS
• Lunker Lake Fishing Pond
Kids can fish for trout at this well-stocked fishpond.
Sponsored by:



• Valley Marine Kids' Korner
Fun activities for kids all weekend long.
Sponsored by: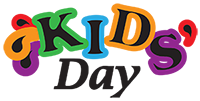 • Kids' Day – All Day Sunday
• $1 Off Admission
• Lots of Activities for Kids
• Hourly Door Prizes
• And More!
Special Thanks To Our Kids' Day Sponsors: