---
SEMINAR SCHEDULE 
Friday, February 24
TBA
Saturday, February 25
TBA
Sunday, February 26
TBA
CASTING POOL
Friday, February 24
TBA
Saturday, February 25
TBA
Sunday, February 26
TBA
FLY TYING THEATER SCHEDULE
Friday, February 24
TBA
Saturday, February 25
TBA

Sunday, February 26
TBA
SUNDAY IS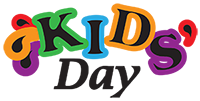 ---
Special door prizes just for kids
---
FREE fishing all day at Lunker Lake, compliments of Les Schwab Tire Center
---
Added fun at the Valley Marine Kids' Korner
---
Just for Kids Casting Clinic
2:00pm at the Casting Pool
JUST FOR KIDS
All activities are open all hours of the show.
LUNKER LAKE
• Kids can fish for trout at this well-stocked fishpond.
• Kids fish FREE – Sunday Only! (compliments of Les Schwab Tire Center)


ARCHERY RANGE
Mt. Clemans Archers sponsor this range where kids can shoot recurve bows at 10 yards.
ON TARGET AIR RIFLE RANGE
Practice your shooting at this FREE air rifle range. Hosted by On Target Kittitas County 4-H Shooting Club.
VALLEY MARINE KIDS' KORNER
Fun activities for kids all weekend long. Sponsored by Valley Marine.

DOG PULL

Saturday 12:00pm and Sunday 10:00am
Sanctioned by Central Washington Weight Pullers and International Weight Pull Association.
Located outside, at the south end of the SunDome. There is no admission ticket necessary to attend.